New Ceramic Remove Shoe signs and Hawaiian angels!
$36 Each + s/h

Stock Number
Hawaiian Angel
mahalo Red
Honu
Mahalo Yellow
Order now


Click to see one up close, with Wood Border and hook in back
here's a REAL close up view of the ceramic itself!


Another Style of Remove shoe signs!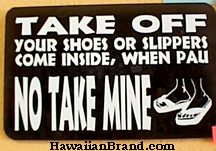 "notakemine" in black

Back view, with nail holder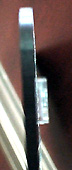 Side view, it's about 3mm thick!
Click for larger pics

#removesign-shaka


#removesign-eh


#removesign-brah!


#removesign-leftonly


#removesign-only


#removesign-inside


#removesign-hemo


#removesign-entering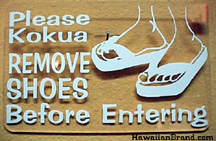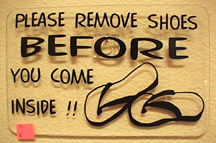 Click for larger pics
shown in clear backgound plate, available also in black (above) or white (not shown but you know what white is....)
Remove Shoe Signs
- 5" x 8" x 3mm thick...going be up for long time
- comes with back hook for hanging..
- Comes in black, white, or clear background
- Black is most popular
- and letterings are in black or white
- 2 different designs.
"Before entering" or "come inside"
- SPECIFY how you like it!

- Come see Retail showroom in Vegas
- call toll free 1-877-398-1688 now!
here's the variations
Black background with white letteringn - design entering
Black background with white lettering - design inside
White background with Black lettering - design entering
White background with Black lettering - design inside
Clear Background with White lettering - Design entering
Clear Background with White lettering - Design inside
Clear Background with Black lettering - Design entering
Clear Background with Black lettering - Design inside
Each for
$20.00

Stock # removeshoesign order this item
specify what you like with stock number
Ordering Instructions remove shoe sign
Toll-Free Call (877) 398-1688
or (702) 320-6376

Call order in for fastest service
Shipping & Handling
- Shipping is $10 for USA, FEDEX
- It will take Approx. 1-3 weeks for delivery
- Please read return policy
- Questions? or call 702.320.6376
- Return Policy

On order, please specify
Total Price (including Shipping)
Stock Number



i.e
Hawaiian Angel