NEW

Hibuscus Placemats
and matching coasters $16.98
comes in yellow or Red, vibrant and looks real! \
4 mats and 4 coaster

NEW

Hibuscus Placemats and matching coasters $6.98 + s/h
comes in yellow or Red, vibrant and looks real!
Set of 6 coaster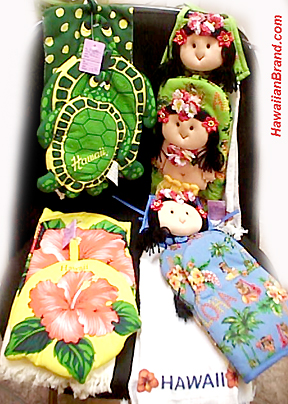 shown are 2 different sets
on the left hand side: are the Turtle and Hibiscus prints
they include a pot holder, a mitten, and a towel,
on the right hand side: are the Hula girls, it comes with
A mitten and a towel.
Kitchen sets
- with Kitchen towels, mitten, and some sets
includes the pot holder also.
- Come in different prints and colors, call for
pricing and Availability..

call or email for pricing,
make sure you know size and color!
Toll Free (877) 398-1688
Stock # kitchen-sets order or ?s
(When ordering, please refer to Stock #)

Ordering Instructions
Toll-Free Call (877) 398-1688
or (702) 320-6376
Call for the latest prints availability
Shipping & Handling
- Shipping is $10.00, for qty, please call... shipping rates/policy
- It will at most Approx. 2-4 weeks for delivery
- Questions? or call 702.320.6376

On order, please specify
Total Price (including Shipping)
Stock Number



i.e