Large Ikaika Helmets
Display Ikaika for your home
or Ikaika Jewelry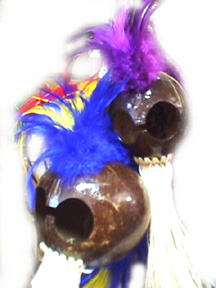 Approx 6" in Diameter
Small-Beaded Ikaika Helmets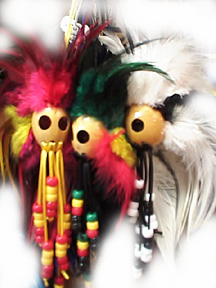 Approx. 1.5" in diameter
AVAILABLE NOW
Ikaika for your car
- call toll free 1-877-398-1688 now!
Please specify when ordering
on the color desired & Size:
- colors are for references only, as they are handmade,
there will variations in the colors of feathers and beads.
we will do the best to get the colors you want though!

LG Ikaika Stock # LG Ikaika $24 order this item

SM Ikaika Stock # SM Ikaika $12 order this item






We also have Displayed Quality Ikaika with stand. Please call for more info. The largest size is approximately 1ft in diameter!


front view
Side view
Click for larger view

Large - $ 59order this item
(about 1 ft in diameter, and 1.5 ft high)
Regular - $ 29order this item
(about 8 inches in diameter, and 1 ft. high)