Thank you for your inquiry or order
If you've placed an order, You will receive confirmation for your orders shortly.
However We no longer have a Printed version of our catalogs you can search for an item by typing in what you
are looking for on the upper right hand corner of this page. as we have too many items online and it grows almost everyday.
you can also check the online catalog for JEWELRY HAWAIIANA ITEMS MUSIC or gift suggestions
So if you are asking only for a snail mail catalog, there will be NO REPLY.
If you are looking for something immediate,
Call Us Toll free 1-877-398-1688
between around 10-6 PST, and 10-5 PST during winter schedule
you can also visit Aloha2go.com's retail Outlet (open Daily hawaiian time, and except holiday) you can get directions here
Also, Your name will be added to the aloha2go.com email list and you might be added to our frappr maps (without your real email address).
This email list is used internally ONLY and will NOT be sold to any advertisers or promoters. you can unsubscribe here.
M A H A L O ! !

Hawaiian Jewerly
Funny Island gears

come visit the legendary
Hawaii's Store in Vegas?
Represent your isle on your ride

Hinano Gear


Beautiful IslandSarongs / Pareaus
Primo Gears
Scott's Zorisfrom Hawaii

Hawaiian BanglesNames are freeof charge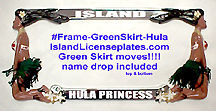 Cool IslandLicenseplates

Choke Bone and Jade Hooksand Kukui nuts and puka shells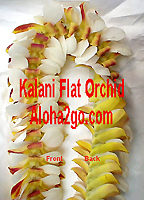 Real Fresh Hawaiian Leis

14k Gold SeikoHawaiian Watches
Local's Slippers up to 13"

Hawaiian Pendants name is free of charge
Back to aloha2go.com